Sainik School, Chittorgarh (Rajasthan), was established on 07 Aug 1961. It is one of the first five Sainik Schools started in various states by the Ministry of Defence in association with respective State Governments under the aegis of the Sainik School Society. They were conceived in 1961 by V. K. Krishna Menon, the then Defence Minister of India, to rectify the regional and class imbalance amongst the Officer cadre of the Indian Military, and to prepare students for entry into the National Defence Academy (NDA), Khadakwasla, Pune and Indian Naval Academy. Today there are 28 such schools running and proposed for future covering all the states of the country.
Sainik School Chittorgarh has given many officers to the Indian Army, Indian Navy, and Indian Air Force in the past and still the process continues. General Dalbir Singh PVSM UYSM AVSM VSM ADC, an alumnus of Sainik School, Chittorgarh, has taken over as the 26th Chief of Army Staff of the Indian Army on July 31, 2014. His elevation to the coveted post is an inspiring saga of a young village boy's aspirations who wanted to be an army officer one day.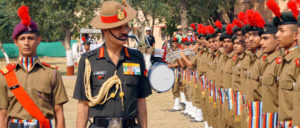 Sainik Schools, as we all know, are purely meant for young men who wish to serve the nation by joining Armed Forces after completion of their studies. Not only Sainik Schools has produced the Defence Officers, but many alumni of Sainik Schools had served the nation through various administrative jobs, Police jobs, Para Military Forces etc. The main aim of Sainik Schools is to prepare boys academically physically and "mentally" for entry into the National Defence Academy. Also, develop qualities of body, mind and character which will enable the young boys of today to become good and useful citizen of tomorrow.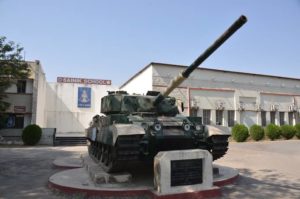 This year Sainik School has again created a history among all the Sainik Schools in India by clearing 24 students in NDA-2019 written exam held on 17th November 2019, out of a total 57 students in 12th Class. Out of these 24 successful students, 16 students are resident of Rajasthan. Probably this is the first time in the history of Sainik School to have such a big number of successful students in NDA written exam from Rajasthan state only.
Approximately 7 lacs students had appeared in the NDA (II)-2019 examination conducted on 17th November 2019 all over India at various centres all over the country. Out of the total 7 lacs students only 7034 are lucky enough to clear this exam. Result of NDA (II)-2019 was declared by UPSC on 12th December 2019 on its official website https://www.upsc.gov.in/. To download the result of NDA (II)-2019 please click on the below-given link:
Behind this great success in the NDA (II)-2019 written exam School Principal Col. Rajesh Raghav, Vice Principal Lt Cdr Manish Chowdhary, Adm Officer Lt Col MH Nashit and teachers have put a great effort. Students in the Sainik School Chittorgarh are also guided and motivated by Ex-Army Officers and school alumni on a regular basis through various seminars & sessions. Col. Pramod Badsara (Ex-GTO) has played a vital role in the preparation of students for SSB interview. Col. Pramod is visiting Sainik School Chittorgarh on a regular basis to guide students for SSB interview.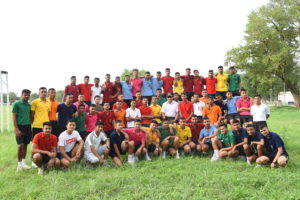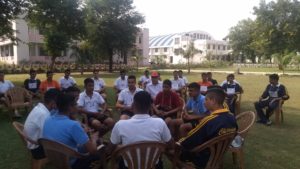 Also, See:
Team Rashtra Defence Academy