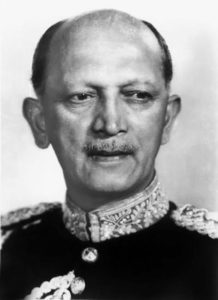 Army Day is celebrated on 15 January every year in India, in recognition of Field Marshal Kodandera M. Cariappa's (then a Lieutenant General) taking over as the first Commander-in-Chief of the Indian Army from General Sir Francis Butcher, the last British Commander-in-Chief of India, on 15 January 1949. The day is celebrated in the form of parades and other military shows in the national capital New Delhi as well as in all headquarters. On 15 January 2020, India celebrated its 72nd Indian Army Day in New Delhi. Army Day marks a day to salute the valiant soldiers who sacrificed their lives to protect the country and its citizens.
General KM Cariappa led the Indian Army on the western border in the Indo-Pak war in 1947. He was the second person to receive the title of Field Marshal of India in 1986. The first went to Sam Manekshaw in 1973.
General KM Cariappa was the first Indian military officer to attend the Staff College, Quetta, the first Indian to command a battalion, and was also one of the first two Indians selected to undergo training at the Imperial Defence College, Camberley, UK.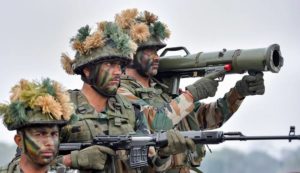 How do we celebrate Army Day?
Army Day is celebrated every year at all Army Command headquarters to honor our country's soldiers. Soldiers always set the greatest example of selfless service and brotherhood, and above all, love for the country. The Indian Army is one of the most powerful militaries of the world, competing with superpowers like the US, Russia, and China.
The main event is always the parade at Cariappa Parade Ground at Delhi Cantt. The Parade kicks off when Army Cheif takes the salute. Bravery Awards like unit credentials and Sena Medals are also distributed on the day.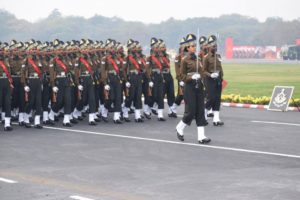 Indian Army Day 2020: Why we celebrate Indian Army Day on January 15
What's new at this year's Army Day parade?
It will be the first time when the woman army officer will be seen leading the Army Day Parade. In the 72nd Indian Army Day 2020, Captain Tania Sher Gill will be the first woman parade adjutant for the Army Day Parade.
Tania Sher Gill is a fourth-generation Indian army officer. She joined the armed forces in 2017 after graduating from the Officers Training Academy in Chennai.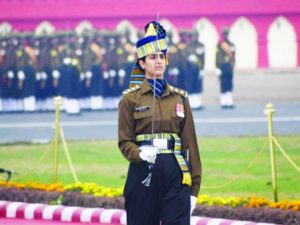 Indian Army Day 2020: Why we celebrate Indian Army Day on January 15
Also, See
Team Rashtra Defence Academy