Kargil Vijay Diwas is marked to tribute the heroes who lost their lives in the Kargil Yudh to win victory over Pakistan. Kargil war, named as 'Operation Vijay' by India was a war against the neighboring nation Pakistan after it illegally occupied regions of Kargil, Jammu, and Kashmir in the year 1999.
After fighting for over 60 days and nights, India was successful in regaining its outposts in Kargil on 26 July 1999.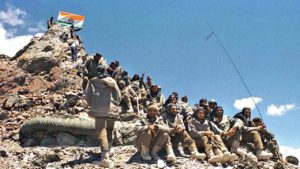 The victory was achieved but at the cost of the lives of hundreds of soldiers. Since the day, every year, 26th July is marked as Kargil Vijay Diwas.
This year we will be observing the 21st anniversary of the successful 'Operation Vijay'. The day will be devoted to remembering the courageous souls, brave hearts, and dedicated lives of soldiers who participated in the operation successfully regained the control and earned the victory for the nation.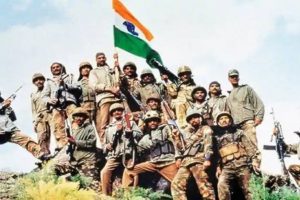 A Kargil war memorial was also built by the Indian Army in Dras to tribute the 527 soldiers who sacrificed their lives during 'Operation Vijay'.
Some of the heroes of the war include Captain Vikram Batra who lost his life on 7th July fighting against Pakistani forces. A young hero who became the leader of his teammates during the 'Yudh' is remembered today also for his motto-'Yeh Dil Maange More'.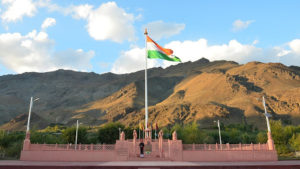 Another hero is Captain K Nachiketa who was captured and tortured by the Pakistani troops. With his consistent determination to come back to his motherland and government's efforts, he was released by the Pakistani army after 8 days of suffering.
The list of heroes is never-ending. Let us all pray for these heroic souls who stand on the border so that we can sleep in our houses peacefully. Let us remember them in our prayers always.

Also, Read: