In view of the prevailing circumstances and due to shut down all over India for preventing the spread of COVID19, aspirants of the NDA & NA (1) 2020 Exam were in a very confusing situation till now. But, today UPSC has published a notice on its official website about the deferment of the NDA & NA (1) 2020 Exam scheduled to be held on 19th April 2020. The NDA & NA (1) 2020 Exam is postponed and confirmed by the UPSC. The new exam date will be published later on based on the Coronavirus lockdown situation in India.
As we had already mentioned that the NDA & NA (1) 2020 Exam may be postponed due to the current situation of lockdown all over India. Now UPSC has officially cleared the picture in front of everyone. This is a very precious time for the aspirants of NDA that they will get more time to prepare. Therefore we suggest NDA aspirants focus more on the NDA 1 2020 exam preparation.
Click here to see the notice published on the official website of UPSC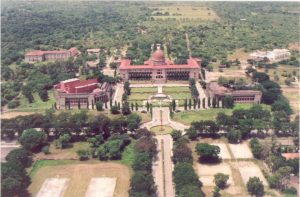 How to Prepare for Exam at Home:
---
This must be the first time when NDA & NA (1) 2020 Exam is Postponed. It is a good time for every aspirant of NDA to prepare himself for better results. There are few tips mentioned below to prepare yourself before the exam:
Make a proper day-wise study plan focusing on all subjects.
Give time to every subject on a daily basis.
Practice more and more papers, at least solve one complete previous year paper on a daily basis.
Select the difficult topics and give more time to it.
Take the help of your teachers through mobile or WhatsApp.
Make a group of your classmates to discuss doubts with each other.
Practice regularly.
Read the newspaper on a daily basis for current events.
Take an online mock test series.
Revise the topics studied on a regular basis.
You may join some online courses.
Watch videos of some good teachers/experts on youtube.
Have trust in yourself and do hard work.
We also request all the young aspirants to stay at home, give more time to your studies and maintain social distancing to fight the COVID-19 in India.
Good Luck!
Team Rashtra Defence Academy
Also, See: